A smart water bottle is one of the handiest gadgets you can own if you want to stay hydrated throughout the day. With helpful features like usage tracking, reminders, and smartphone connectivity, smart bottles make it easy to meet your daily fluid intake goals.
However, with so many brands and models on the market, it can be tricky to determine which smart water bottle best fits your needs and budget. This buying guide will walk you through the key factors to consider and provide specific smart bottle recommendations across various price points. Let's dive in!
Key Smart Bottle Features
Smart water bottles come packed with high-tech features that set them apart from their low-tech counterparts. Here are some of the most useful capabilities that today's smart bottles offer:
Tracker Lid
The hallmark feature – a sensor-equipped lid that automatically tracks your sips and intake totals throughout the day. No need for manual logging.
Reminders
Get notifications when it's time to drink again to stay on pace with your hydration goals. Fully customizable timing.
Smartphone Connectivity
Bluetooth syncing sends usage data to your smartphone so you can monitor progress and get reminders on the go.
Goal Setting
Input your daily water intake target and track your ability to meet it over time right from an app.
Rechargeable Battery
A built-in USB rechargeable battery powers the tracking tech and can last multiple days between charges.
Leak Proof
No spills or leaks to worry about – most smart bottles have a secure, watertight lid seal.
BPA Free
For health, smart bottles are constructed using BPA and toxin-free materials.
With the functionality smart bottles provide, staying hydrated has never been easier!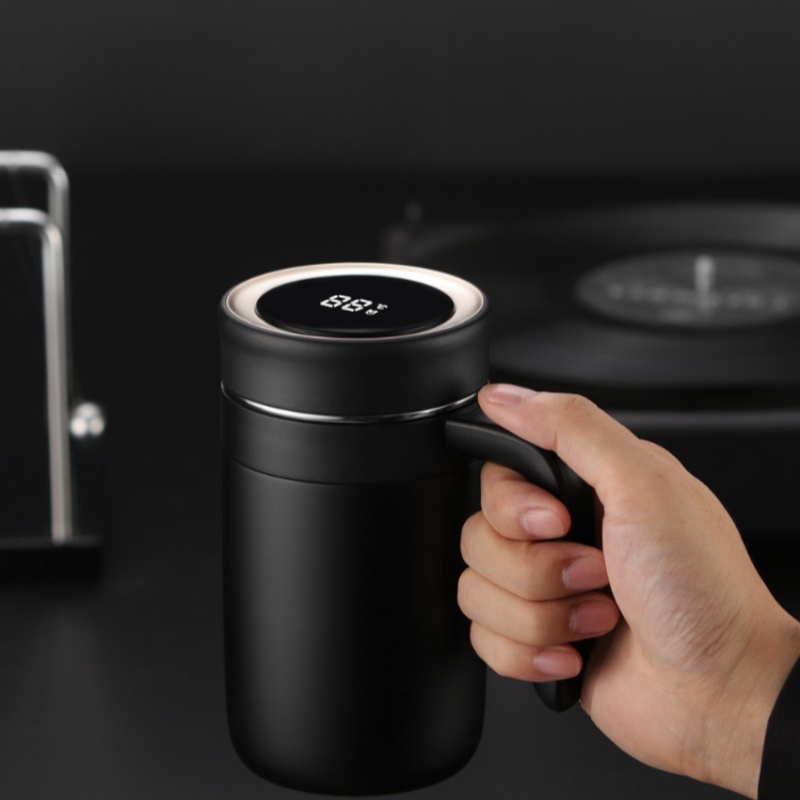 Top Smart Bottle Brands
Now that you know the core features that smart water bottles offer, let's look at some of the top brands producing high-tech hydration vessels today:
Your perfect hydration partner with intelligent temperature measurement and touch display features.
Experience a hassle-free, wireless hydration experience with no charging required, leak-proof sealing, and long-lasting heat retention. Enjoy the convenience of tea-water separation at an affordable price of $39.99.
One of the pioneers of smart bottle tech. Their bottles have sleek, minimalist designs, integrate with fitness apps, and have a rechargeable battery rated for up to one week per charge. Models range from $45-$95.
Specializes in collapsable smart bottles crafted from flexible silicone and featuring tracking lids and a built-in Hydration Reminder System. Their Monty model folds nearly flat. Pricing from $48-$58.
Offers a smart bottle with a unique armband sensor that transmits sips and daily water intake stats to track on the go. Equa bottle pricing starts at $39.
Hydrant
Focuses simple, innovative bottle design with neoprene sleeves and a bite valve for easy sipping. Reminders and usage tracking integrate with the iOS Health app. Bottles start at $55.
A trusted name in insulated beverageware. Their hydration bottles automatically track intake, sync via Bluetooth, and provide usage reminders. Pricing from $55-$95.
This brand uses smart lid tech called Intelligent Hydration Control to track sips, prompt you with lights when to drink, and compile usage data. Their bottles start at $27.
This covers some of the major players, but there are lots of brands offering smart water bottles at various price points. Always look for solid user reviews of the companion app when comparing options.
Key Factors to Consider
All smart water bottles will motivate you to stay hydrated, but certain factors determine whether a particular bottle is right for your individual needs and preferences.
Size
Bottles come in sizes ranging from 12 oz. up to 40 oz. Pick a capacity that fits your typical water intake. Small bottles encourage more refills.
Lid Style
Do you want a straw, open mouth with silicone sipper, or flip-top pushing button lid? Test this, as the lid impacts the drinking experience.
Battery Life
Aim for at least 1 week of battery between charges. Some bottles boast a 2-week lifespan per charge when fully topped up.
App Platforms
iOS only, or iOS and Android? Check bottle app compatibility with your smartphone OS.
Subscription Fees
A handful of brands charge a monthly app access fee, while most simply require a one-time bottle purchase.
Special Features
Consider fun bonus features like glowing lights that display progress, motivational messages, and wireless charging.
Prioritize the factors most important for your use case to narrow down options.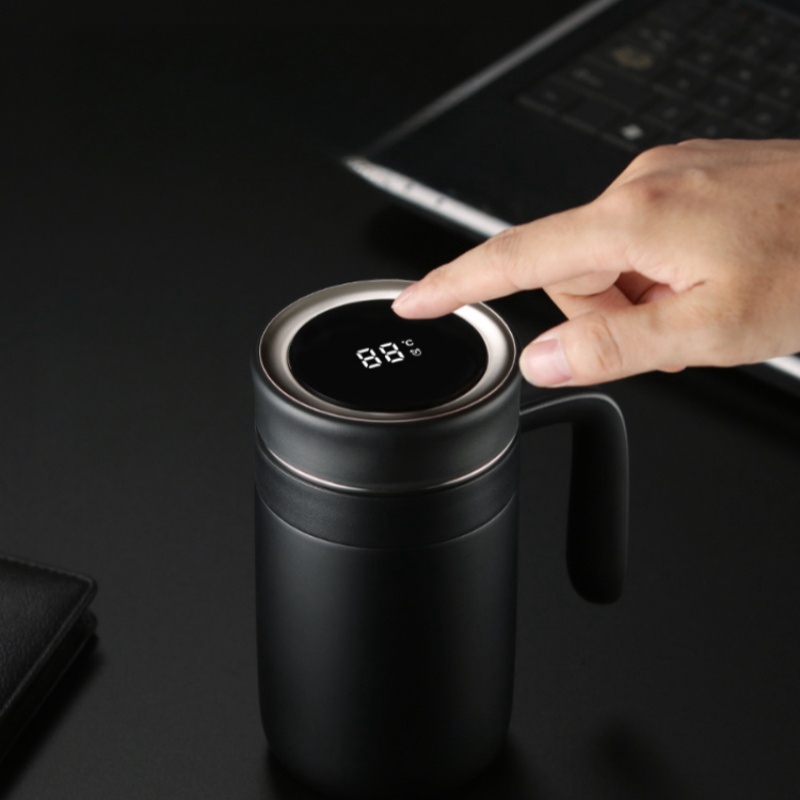 Smart Bottle Pricing
You can find smart water bottles at just about every price point. Here's an overview of what to expect at various budget levels:
Under $30
The most affordable smart bottles offer very basic features and often lack advanced app integration. But they get the job done!
$30 – $50
This is the sweet spot for most solid, middle-of-the-road smart bottle options that track intake and provide reminders.
$50 – $70
Opting for a bottle in this range gets you enhanced specs and features like fitness app links, more detailed data, and premium designs.
$70+
The high-end bottles feature extras like wireless charging, travel cases, themed apps, extensive customization, and top-notch build quality.
Beyond $100
You'll reach ultra-premium smart bottles with all the bells & whistles. Likely overkill unless you're a true smart hydration enthusiast.
As with most technology, you typically pay more for additional features, connectivity, customization, and overall quality. Determine how much those factors are worth to you. Even budget smart bottles can make staying hydrated far easier.
Recommended Smart Bottles
Given all the factors and options covered here, which specific smart water bottles deserve your consideration? Here are our top recommendations:
Best Innovative Smart Bottle
H2O Reminder Smart Water Bottles
Experience the future of hydration with the H2O Reminder Smart Water Bottles. Featuring intelligent temperature measurement and a touch-to-display temperature function, this bottle ensures your drink is always at the perfect temperature. Enjoy the convenience of tea-water separation and a leak-proof seal, all without the need for charging. The eco-conscious cap design and SUS 304 inner lining offer durability and safety, making it a top choice for the environmentally-conscious consumer. A smart investment at $39.99.
Overall Best Smart Bottle
HidrateSpark Steel
With its durable stainless steel body, week-long battery life, vibrant LED display, perfect app integration, and incredibly motivating reminders, the HidrateSpark Steel represents the best overall package for most smart bottle buyers today.
Best Budget Smart Bottle
Ozmo Active Smart Bottle
For shoppers looking for solid smart water bottle functionality on a budget, Ozmo delivers. The Active model offers accurate tracking, helpful reminders, and fitness app connectivity for just $27.
Starting at $27
Best Premium Smart Bottle
Thermos Hydration Plus Smart Lid
Thermos is known for high-quality drinkware, and its smart bottle delivers premium materials, triple connectivity, sensor accuracy, and a stunning modern aesthetic. A worthwhile splurge.
Starting at $78.95
Best Motivational Smart Bottle
Gululu Original Interactive Water Bottle
With its cute animated fish display, gamified goals, and fun motivational messages, the Gululu bottle brings joy to staying hydrated. A great pick for kids and the young at heart.
Starting at $39
Best Collapsable Smart Bottle
Monty by Caktus
Monty sets itself apart with a unique collapsable silicone body that folds nearly flat for travel and storage when empty. Plus, it delivers solid hydration tracking and reminders.
Starting at $48
This covers a range of great options to consider for different budgets and for various motivational styles. Any of these bottles can help you smash your hydration goals daily!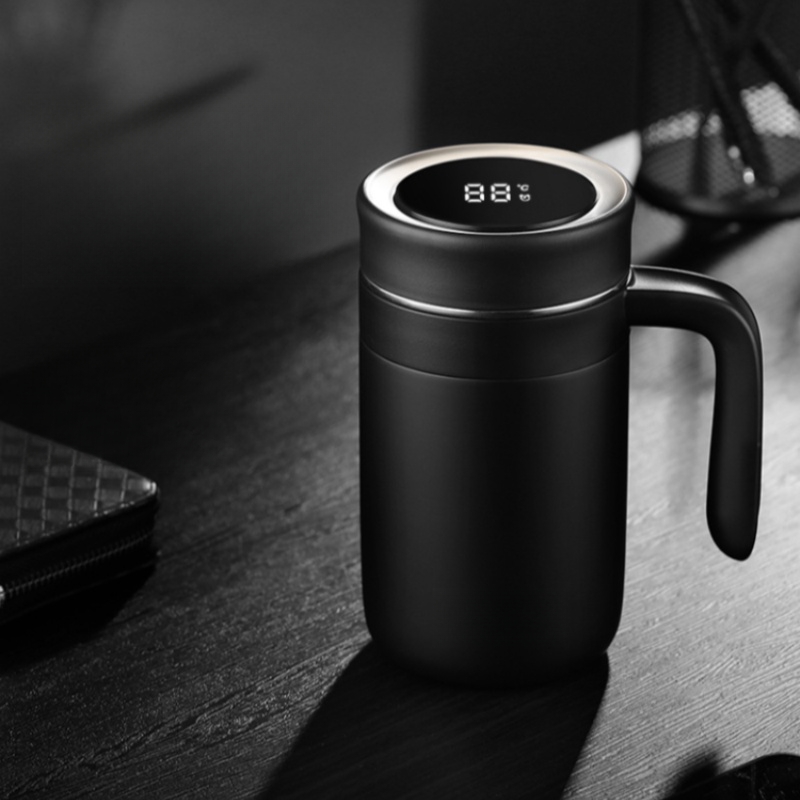 Get Sipping!
Smart water bottles make staying on top of your daily fluid intake easy with their clever tracking and reminder tech – plus they help build lasting hydration habits. Hopefully, this guide gave you a comprehensive overview of the leading brands, the most important features, pricing considerations, and top bottle recommendations.
The tough part now is deciding which one you want! No more excuses for not sipping enough throughout your busy day. Grab a smart bottle, set your hydration goals, and let your new digital drinking buddy motivate you to hit them every single day.
Here's to improving your health one satisfying sip at a time. Cheers!