Staying properly hydrated is crucial for our health and wellbeing. Yet consistently drinking enough water throughout a busy day can be a challenge for many people.
Thankfully, a surge of smart, tech-enhanced water bottles is aiming to solve this problem once and for all.
Bluetooth-connected smart water bottles take the guesswork and hassle out of hydration with features like automatic sip tracking, personalized reminders, goal setting, and more.
Read on to learn how these futuristic bottles are improving people's drinking habits and changing the hydration game.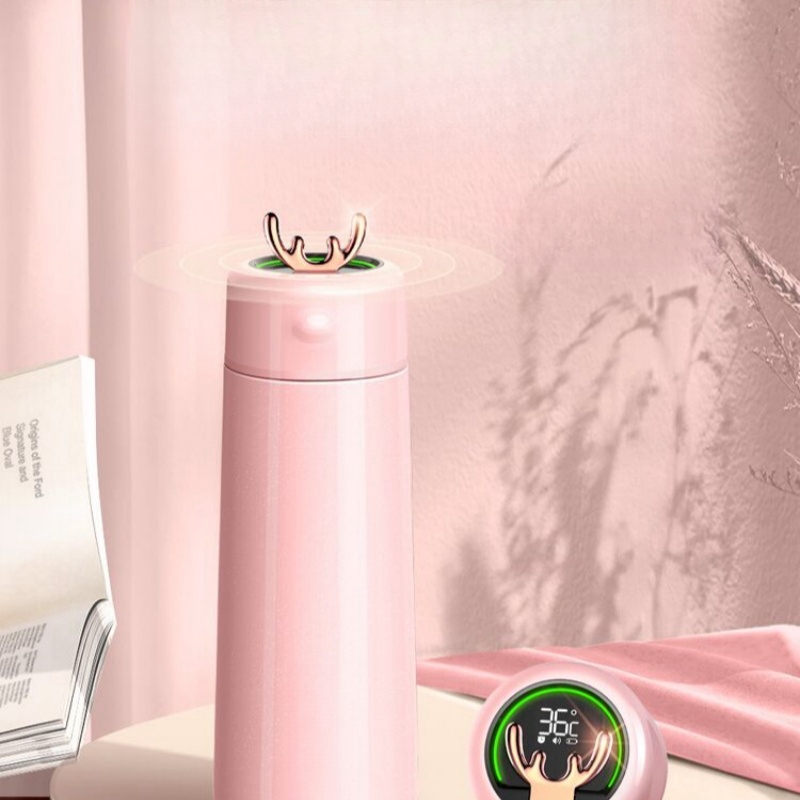 What Are Bluetooth Water Bottles?
Bluetooth water bottles are vessels equipped with smart sensor technology in the lid or base that automatically tracks how much liquid you drink. This usage data then syncs to a smartphone app via Bluetooth, allowing you to monitor your daily intake, receive reminders, and more.
Other common features of smart water bottles include:
Rechargeable batteries to power Bluetooth syncing and sensors
LED lighting to visually display drink progress
Reminder alerts when it's time to take another sip
Integration with fitness apps and smartwatches
Gamification elements to encourage consistent hydration
With their futuristic features and functionality, Bluetooth smart bottles aim to upgrade your entire drinking experience and foster healthier hydration habits.
Key Benefits of Bluetooth Water Bottles
What makes Bluetooth-equipped smart water bottles so useful for improving hydration? Here are some of the key benefits this futuristic tech provides:
Precise Intake Tracking
No more estimating or logging your sips manually. Smart bottles automatically detect and record ounces/milliliters consumed.
Personalized Reminders
Get reminders tailored to your schedule and sip rate to prompt you to drink at ideal times.
Daily Goals
Input and track progress toward your desired daily water intake goal.
Fun Motivation
Gamified elements make staying hydrated fun points, levels, achievements, and more.
Insightful Stats
Review charts and graphs showing your historical water intake trends.
Accountability
Share your hydration performance with friends and family to boost accountability.
Portability
Built-in Bluetooth allows you to monitor and manage intake from anywhere.
Bluetooth smart bottles truly elevate the drinking experience for improved health.
Popular Bluetooth Smart Bottle Brands
A variety of companies now produce Bluetooth-equipped smart water bottles. Here are some of the leading brands to check out:
H2O Reminder – Combines intelligent temperature display and leak-proof sealing, offering a maintenance-free experience with tea-water separation and eco-friendly features. Starting at $39.99.
HidrateSpark – One of the pioneers in space. Their bottles have sleek minimalist designs, brightly lit hydration goals trackers, and integrations with various fitness apps and platforms.
Caktus Monty – With its unique collapsible silicone body, the Monty smart bottle stands out. Folds down for easy packing and has a solid companion app.
EQUA – This brand doesn't put the tech in the bottle itself. Instead, they use a Bluetooth sensor armband that tracks intake from any normal bottle.
LifeFuels – Focuses on premium materials like copper and tritan plastic. Has a built-in battery and intelligent hydration tracking algorithms.
Ozmo Active – An affordable option starting under $30. Tracks your intake and connects with Apple Health and Google Fit.
With more brands hopping on board, Bluetooth smart bottles are definitively the future of next-gen hydration.
Integrations with Fitness Apps and Devices
To become true health and fitness companions, today's Bluetooth smart water bottles integrate with popular fitness apps, platforms and wearable devices.
For example, bottles like HidrateSpark and Ozmo sync data directly to Apple Health, Google Fit, Fitbit, Garmin Connect and more. This allows users to monitor their daily fluid intake alongside other metrics like activity, heart rate, sleep quality and nutrition.
Smart bottle apps also integrate with specialized fitness and workout apps like MyFitnessPal, MapMyRun and Peloton to track hydration alongside your training sessions.
The ability to connect these futuristic Bluetooth bottles with existing apps and wearables we already use makes them incredibly useful.
Customizing Your Smart Bottle Experience
Another hallmark of the Bluetooth smart bottle experience is the ability to fully customize settings and preferences to suit your needs.
Here are some of the ways you can tailor your smart bottle:
Input your daily hydration goal volume
Set reminder alert intervals and timing
Customize indicator lighting colors and effects
Configure notifications that are enabled
Select your preferred units of measurement
Set up accountability partnerships with friends
Connect to your preferred fitness apps and platforms
Set visual or audio motivational reminders
Optimizing these settings to match your schedule, motivations and app ecosystem is key to getting the most from your Bluetooth-enabled bottle.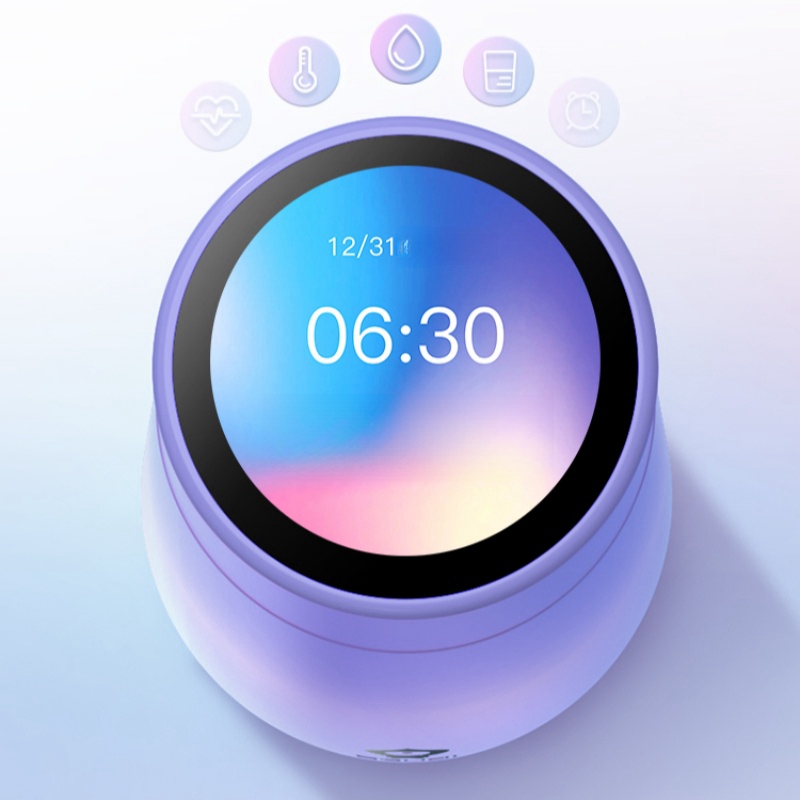 Gamification of Hydration
One truly unique aspect of Bluetooth smart bottles is that they bring game elements into the hydration experience.
Apps allow you to earn points, badges, and rewards for consistently hitting your hydration goals. You can level up and climb leaderboards to compete with friends.
Visual lighting effects on the bottles also game-ify drinking – certain models glow when goals are met, or in pulse patterns to celebrate milestones.
Making hydration fun and rewarding with game mechanics is an ingenious way. These futuristic bottles motivate you to keep sipping throughout the day.
The Future Possibilities
As smart bottle tech continues advancing, what additional futuristic functionality can we expect these Bluetooth-connected vessels to take on? Here are some possibilities:
Integration with smart home devices like refrigerators, allows your bottle to automatically replenish the water supply when empty.
Inclusion of biometric sensors to monitor hydration biomarkers like heart rate, temperature, and perspiration.
AI coaching that learns your habits and provides personalized prompts and guidance tailored specifically to you.
Augmented reality features that project hydration data and motivational messages onto real-world surfaces.
Environmental sensors that test water purity and composition, alert you of contaminants.
Location tracking when bottles are misplaced or left behind to prevent loss.
The possibilities are endless when it comes to infusing smart bottles with bleeding-edge tech and connectivity. It will be incredible to watch this space evolve.
Embracing the Smart Bottle Movement
Bluetooth smart water bottles represent the exciting future of hydration. With their ability to automatically track intake, sync data anywhere, and provide motivational reminders and drinking games, they make maintaining consistent, healthy fluid levels effortless.
If you frequently struggle to drink enough water daily, a Bluetooth-equipped smart bottle is an investment in your health that pays dividends in the form of improved energy, brain function, skin quality, fitness performance and overall well-being.
Staying properly hydrated just got a whole lot easier thanks to these futuristic bottles. Embrace the smart bottle movement and say goodbye to dehydration-induced headaches, fatigue and suboptimal workouts. The future of hassle-free, optimized hydration is here!